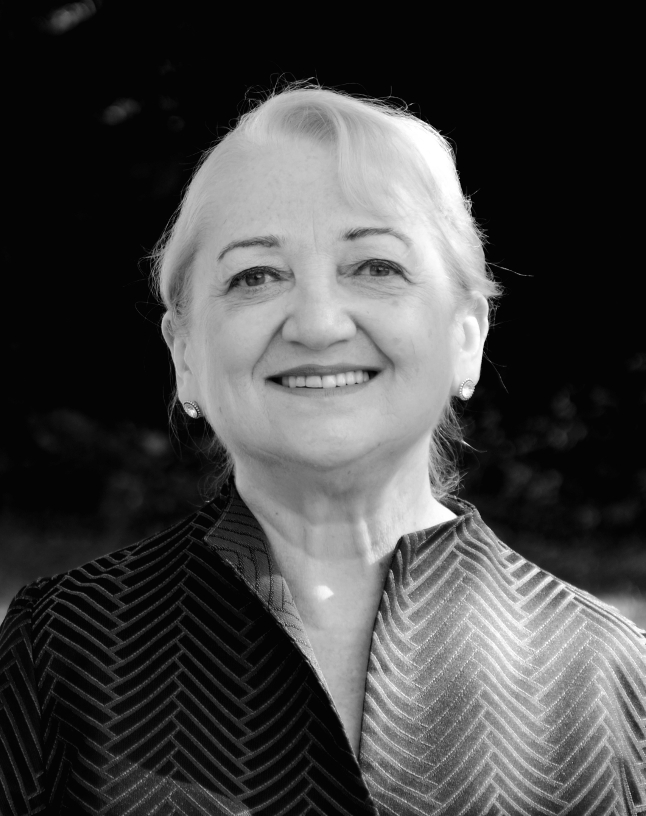 Elaine Klimasko
Artistic Director
Elaine Klimasko began her musical studies at the age of four and soon after received a full string scholarship at Royal Conservatory of Music in Toronto. She studied in Canada, at Indiana University and the Musicale Chigiana in Siena, Italy. Her renowned teachers include Lorand Fenyves, Franco Gulli and Josef Gingold.
Miss Klimasko's distinguished career as an orchestral and chamber musician, teacher and adjudicator has taken her all over the world. She is a founding member of the National Orchestra Centre Orchestra and is still the youngest person to have ever won a position with them. She has appeared as a soloist with them numerous times. She is also a well known chamber musician and has performed with such renowned artists as Jaime Laredo, Pinchas Zukerman, William Preucil and Leonard Rose. Elaine Klimasko has earned an international reputation as a dedicated teacher and has a very active schedule presenting master classes, coaching chamber music, adjudicating Canadian Music festivals, training string players for the International Orchestral Studies Programme, serving on juries for competitions and teaching privately. Most recently she presented master classes in China and Argentina. Her students are frequent winners of important competitions and have prestigious positions as soloists, chamber musicians and orchestral musicians world wide. In 2003 Pinchas Zukerman asked her to launch the first Pre­College Young Artists Programme which attracts students from all over the world.
Judy Ginsburg
Managing Director
Pianist Judith Ginsburg, possibly the best of Ottawa's regular accompanists, had a fine rapport with the soloist and was deft and musical, as always." (Ottawa Citizen)
Judith Ginsburg is widely-known as a collaborative pianist and vocal coach, working out of Canada's National Capital Region, as well as nationally and internationally. In addition to being the longtime Principal Repetiteur, Opera Studio Manager and Music Director for the Opera for Young Audiences program with Opera Lyra Ottawa, she is also a frequent performer in Ottawa's music festivals, and has been heard in the National Arts Center's (NAC) Music for a Sunday Afternoon, Almonte in Concert Series, and on CBC Radio. Judith has collaborated with many of Canada's leading artists and has performed extensively in Canada, the United States, and Europe. Her teachers have included Jean Paul Sevilla, Paul Hamburger, Martin Isepp and Seymour Bernstein. She is Pianist, Administrator and Summer Camp Director with the Ottawa Suzuki Strings music school, faculty member of the NAC's Young Artists Program as Collaborative Pianist, and a MASC Artist.