Ottawa Suzuki Strings Faculty
To View Bio Click on Faculty Member's Name or Photo
Rosemarie Klimasko
Violin, Co-founder of Ottawa Suzuki Strings
Rosemarie started playing the violin at the age of five. She became the concertmaster of the Hamilton Youth Orchestra and the Royal Conservatory Youth Orchestra and spent six years with the National Youth Orchestra of Canada. While studying towards her violin performance degree at the University of Toronto, her distinguished teachers included Albert Pratz and Lorand Fenyves.
For many years, she was a professional freelance violinist in Toronto. She played for eleven years with the Pro Arte String Orchestra, and was a member of the Palm Court violin/flute/piano trio for several years.In 1986, she moved to Ottawa, and co-founded Suzuki Music. Her active schedule includes teaching a large class of private students, teaching group classes, and conducting a youth orchestra for the National Capital Music Academy. Her career has seen many of her students achieve distinguished music awards at local, provincial and national levels, several moving on to prestigious music schools, both in Canada and the United States.
She has been a clinician at several Suzuki and CAMMAC camps and has adjudicated at Kiwanis Music Festivals in Ontario.
Rosemarie is based in the Nepean/Barrhaven area of Ottawa and is very fond of her feline companions, Stella Luna and Chocolate Chip.
×
Rosemarie KlimaskoViolin, Co-founder of Ottawa Suzuki Strings
Nathan Bredeson
Guitar
Featured as one of CBC's "30 Hot Canadian Classical Musicians Under 30 in 2018",  Nathan Bredeson is gaining international acclaim as an award-winning guitarist and a composer.
He earned his bachelor of music at the University of Ottawa where he studied with Denis Donegani (Canadian Guitar Quartet), and composition with John Armstrong and Frederic Lacroix. Nathan was awarded the Ed Honeywell Memorial Scholarship for classical guitar in 2013. He went on to complete his masters degree under the tutelage of the Cuban guitar virtuoso Rene Izquierdo at the University of Wisconsin Milwaukee.
Nathan's compositions have been featured in international competitions, including the Miami International GuitArt Festival and the Great Lakes Guitar Festival.  In 2016, his composition Astral Projection won first prize in the Ottawa Guitar Society Composition Competition.  Most recently, he was awarded second place at the 2019 Great Lakes Guitar Competition, adjudicated by Leo Brouwer.  He released his solo album, Nocturne, in September 2019.
Nathan also performs regularly with his ensemble, the Ottawa Guitar Trio, which is dedicated to bringing the best music from film, videotapes and classical repertoire to life on the guitar.  He is also a performer for Concerts in Care, an organization that brings live music to senior homes across Ontario.
Nathan completed his Suzuki ECC and Guitar Book 1 training in 2017 with Andrea Cannon in Houston, Texas.  He has also adjudicated for music festivals such as the 2019 Kiwanis Music Festival in Sudbury and the 2019 Nationals of MusicFest Canada.
Nathan teaches from his residence in Centretown.
<a href="http://www.nathanbredeson.ca">http://www.nathanbredeson.ca</a>
×
Nathan BredesonGuitar
Adam Cicchillitti
Guitar
Adam Cicchillitti is an exciting young talent emerging on the classical guitar scene in Canada. Originally from Montréal, Adam's recent competition successes have placed him on concert stages across Canada and the United States.
Adam is an active performer, teacher, arranger and composer. Most recently in 2016, Adam and baritone Philippe Courchesne-Leboeuf toured the Canadian east coast with les Jeunesses Musicales Canada. Their duo entitled Lieder Canciones performed his arrangements for guitar of German and Spanish masterpieces originally written for piano and voice, most notably the world premiere of Adam's arrangement of Beethoven's An die Ferne Geliebte, published by Les Productions d'Oz. Lieder Canciones has been featured regularly on Radio-Canada/CBC television and radio throughout Quebec, New Brunswick and Nova Scotia. Adam has also been featured as one of Canada's new generation of guitarist-arrangers when he was contracted, again by Radio-Canada and the CBC, to complete twenty arrangements of Schubert lieder for voice and guitar as part of the series Révélations, accompanying international superstar Philippe Sly. The live concert was nationally broadcast on Espace-Musique accompanied by a series of video-recordings in 2013. Adam has performed as a featured soloist at Ottawa's premier guitar event Guitare Alla Grande and the Ottawa Guitar Society's Young Artist Series, Angèle Dubeau's Fête de la musique and at several of Eastern Canada's prominent concert halls including Place-des-Arts and Salle Thomson. Adam's debut album of Spanish nationalist music will be recorded by Drew Henderson and released with Analekta in the spring of 2018. His second album, dedicated to the music of his mentor Patrick Roux and produced by European record label MusicOrpheus, is scheduled to be released in 2019.
Adam Cicchillitti is currently a doctoral candidate at McGill University where his research explores idiomatic guitar arrangement of 19th-century liederkreis. Adam has studied with all four members of the original Canadian Guitar Quartet including Philip Candelaria and Patrick Roux while completing a Master's degree at the University of Ottawa, as well as Dr. Garry Antonio at McGill University and 2005 GFA winner Jérome Ducharme. He has performed in masterclasses for Pepe Romero, Ricardo Gallen, Benjamin Verdery, Fabio Zanon, Sergio Assad, Ana Vidovic, Lorenzo Micheli, Rennie Regehr, David Currie, Boris Brott, Alexis Hauser and Nigel North. His notable prizes include a McGill fellowship, Maurice Pollack Scholarship, Grace Evelyn Tuttle Award, Domaine Forget Academy scholarship, multiple-time finalist at the Kiwanis National Competition and multiple semi-final performances at the Montreal International Guitar Competition and Canadian Music Competition.
Adam has released dozens of solo and collaborative music videos, reaching over a hundred thousand views while building a strong online presence. He sits on the board of the Ottawa Guitar Society and volunteers as the organization's marketing director. Adam also specializes in child pedagogy and is the founder of the guitar program at Ottawa Suzuki Strings. His students have performed multiple times at the National Arts Center and have received gold medals at the Kiwanis provincial festival performances.
Personal Link
×
Adam CicchillittiGuitar
Jerry Csaba
VIOLIN
Born in Houston, Texas, Jerry Csaba started the violin in the public school system around the age of ten.  She was very fortunate to begin her orchestral experience almost immediately in the Houston Youth Symphony.  She studied at the University of Texas and worked her way through school by teaching in the Junior String Project, under the supervision of her U. of T. music professors, until she graduated with a Bachelor of Music Education.  Playing in the Austin Symphony for four years further supported her studies.
In her early twenties, she joined the Montreal Symphony Orchestra, under the direction of Zubin Mehta, the year of the opening of the Place des Arts.  These years were full of excitement with internationally known soloists and conductors.  She also performed as member and soloist with the McGill Chamber Orchestra.  After that she played in the Rochester Philharmonic for one year, then she and her husband came back to Canada to become founding members of the NAC Orchestra, until she retired in 2003.  Being concertmaster of Thirteen Strings Chamber Orchestra for almost twenty years, was an important part of her career as it offered many opportunities for personal expression as leader and soloist.  Throughout her years in Ottawa, she played very often with the Music for a Sunday Afternoon series and worked and played with chamber musicians from around the world.
During all of these years, she taught privately, coached chamber groups and amateur musicians to share some of her experience.  Her guiding lights, since her arrival in Canada, were Yaela Hertz and Lorand Fenyves.  From them she learned to express the inner soul of music and to pass it on to others.
×
Jerry CsabaVIOLIN
Judith Ginsburg
Collaborative Pianist
"Pianist Judith Ginsburg, possibly the best of Ottawa's regular accompanists, had a fine rapport with the soloist and was deft and musical, as always." (Ottawa Citizen)  Judith was the longtime Principal Repetiteur, Opera Studio Manager and Music Director of the Opera for Young Audiences program with Opera Lyra Ottawa.  She is a frequent  performer in the Ottawa International Chamber Music Festival, Music and Beyond Festival, and has been heard in the National Arts Centre's Music for a Sunday Afternoon, Almonte in Concert Series and on CBC Radio.  Judith has collaborated with many of Canada's leading artists and has performed extensively in Canada, the United States, and Europe.  Her teachers have included Jean Paul Sevilla, Paul Hamburger, Martin Isepp and Seymour Bernstein.  Judith is in great demand as a collaborative pianist.  For several years, she was a faculty member of the National Arts Centre's Young Artists Program as Collaborative Pianist.  She is Pianist and Managing Director with the Ottawa Suzuki Strings music school, Founder and Artistic Director of Chamber Opera Company Ottawa (COCO) and a MASC Artist.
×
Judith GinsburgCollaborative Pianist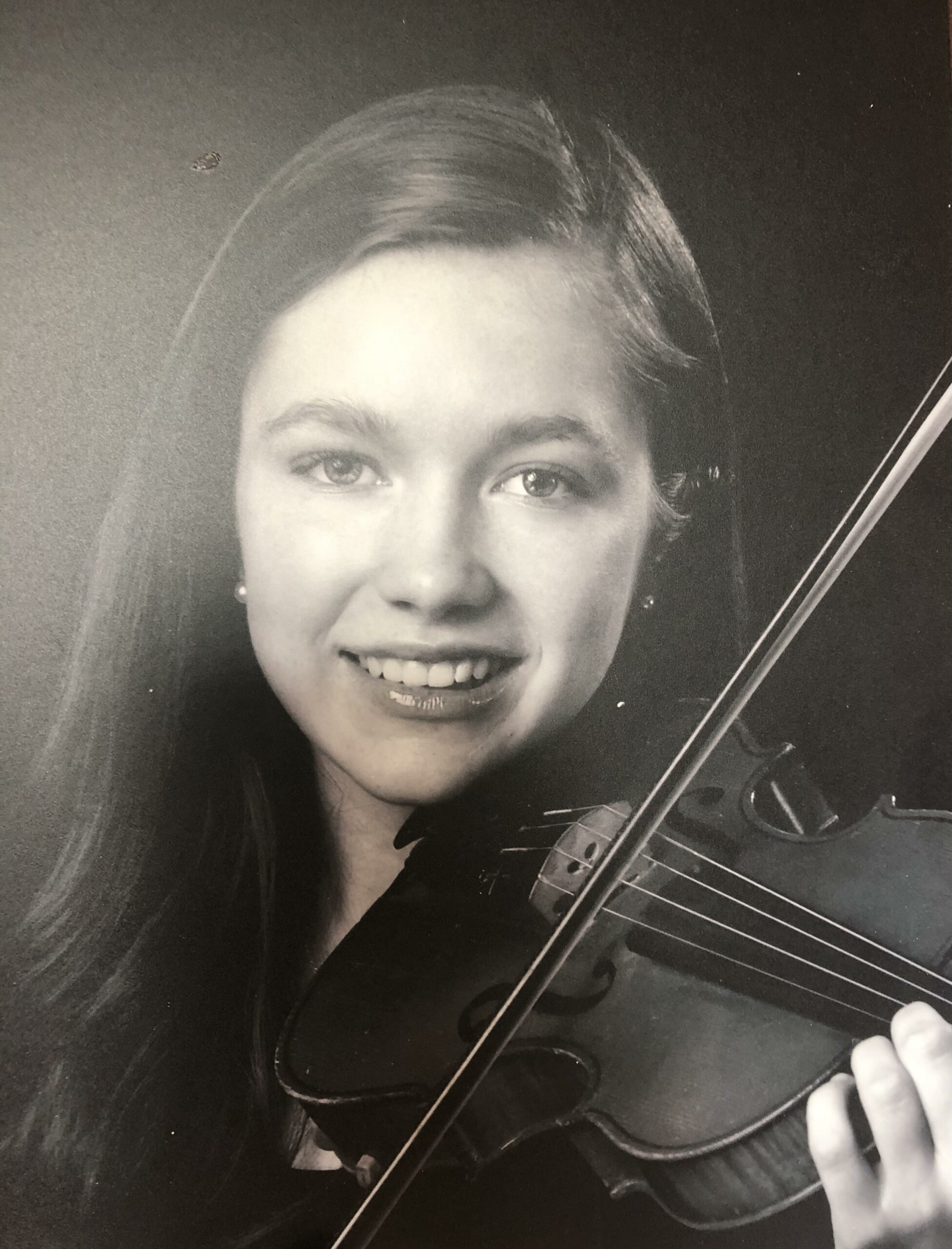 Natalie Harrison
Violin
Born and raised in the city of Ottawa, Natalie Harrison has been playing the violin since the age of three. Her first violin teacher was Rosemarie Klimasko, co-founder of Ottawa Suzuki Strings. Other violin teachers have included Sarah Williams, Karoly Sziladi and Yehonatan Berick. Natalie recently completed a music degree at the University of Ottawa. Her conducting teachers included David Currie and Laurence Ewashko.
Natalie has played in various local youth orchestras including the Ottawa Youth Orchestra where she was principal second violinist. She successfully competed in many music competitions and festivals such as the Kiwanis Music Festival and Pembroke Fiddle and Stepdance Contest. Natalie has performed and recorded professionally with Acadian singer Jeanette Arsenault.
Natalie has several years of experience working as a special needs music teacher at the Lotus Centre for Special Music Education. With a passion for volunteering, Natalie volunteers playing violin at various retirement homes in the Ottawa region.
Natalie is fluently bilingual and can teach in English or French.
Natalie has completed the Every Child Can! Course and Suzuki Teacher Training Books 1-3 with Karthleen Schoen, Nancy Lokken and Joanne Melvin at the Southwestern Ontario Suzuki Institute in Waterloo, ON.
×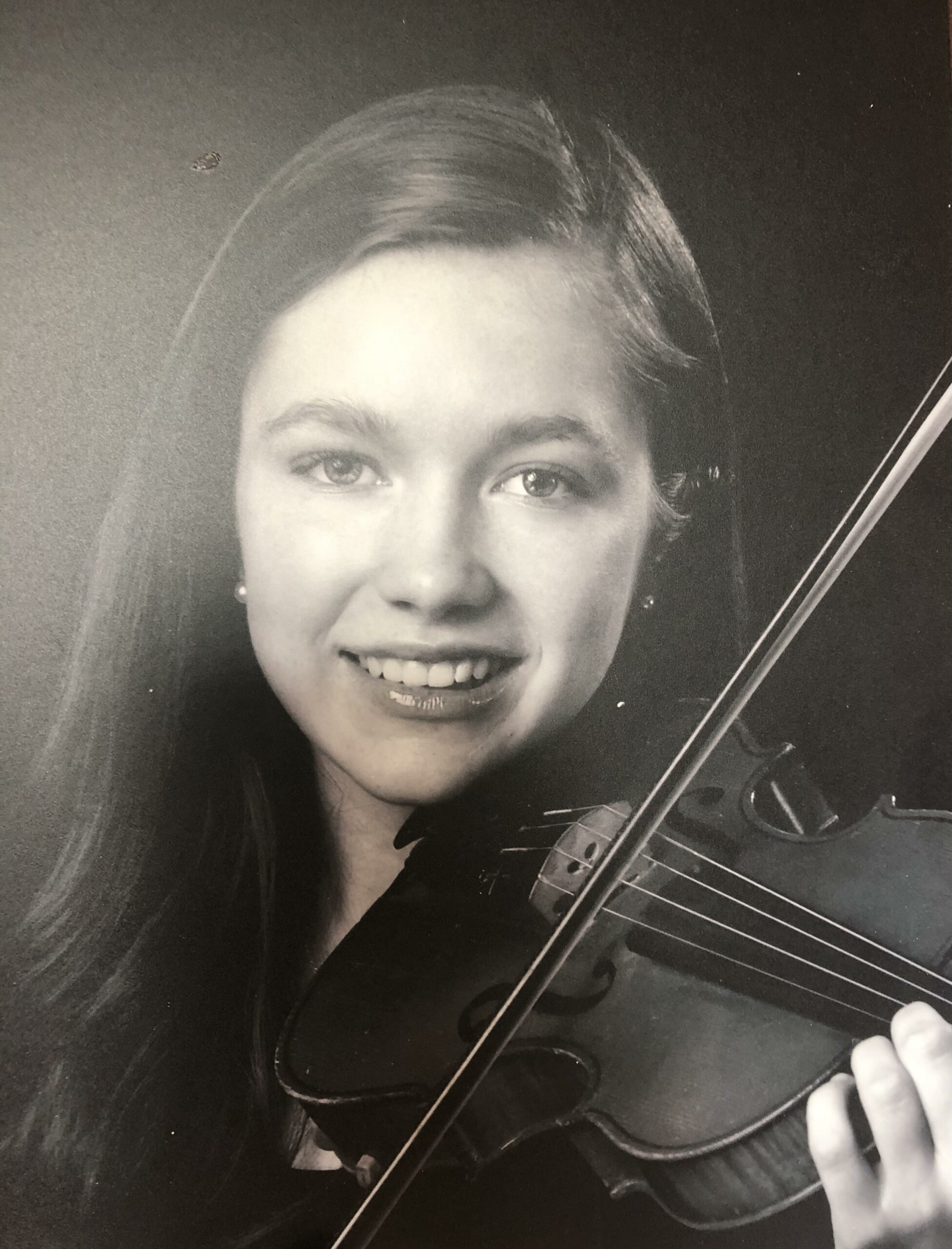 Natalie HarrisonViolin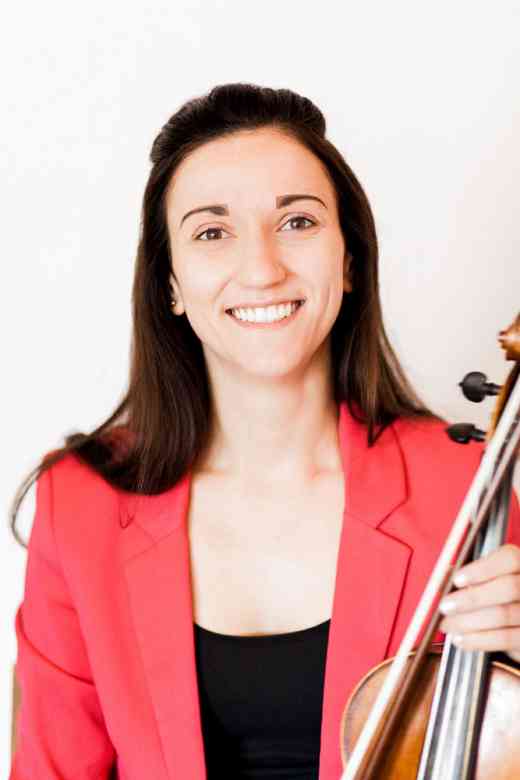 Kiri-Christina Hauck
VIOLIN
Kiri-Christina Hauck is a graduate of Queen's University with a Bachelor of Music. She has been involved with the Suzuki method for the majority of her life, having started Suzuki violin in Ottawa at the age of 4. When she was 12, she realized that teaching was going to be part of her lifetime career. Kiri-Christina has been a registered Suzuki violin teacher for 10 years. She believes that the environment provided by the Suzuki method creates beautiful people whether a student plans to become a professional, part-time musician or just have a fun hobby. She is a huge believer that every child can become a violinist so long as they have the support from their parents and teachers and love what they are doing.
Kiri-Christina performs in various ensembles including the Kingston Symphony Orchestra. She is a member of the 2022 Suzuki Conference Committee and the Suzuki Music Canada Committee.
Kiri-Christina has completed her Suzuki Teacher Training books 1-4 and Every Child Can with Paule Barsalou, Karen Kimmett and Martha Shackford.
×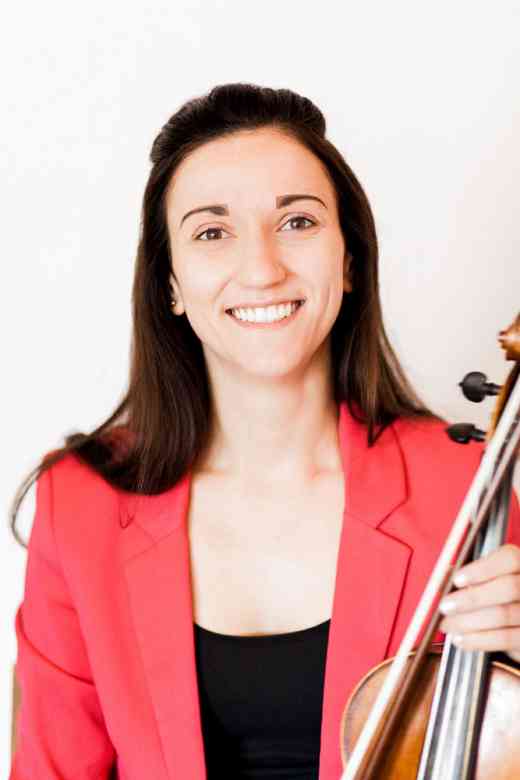 Kiri-Christina HauckVIOLIN
Aaron McFarlane
Violin
Aaron McFarlane is a musician who is dedicated to community service. As a performer, educator, and administrator, Aaron has worked to create an equitable and transformative impact beyond the stage.   Aaron completed a Bachelor of Music Performance at McGill University and a Master of Music Performance at Rice University.  Aaron has performed in orchestras (Montreal Symphony Orchestra, New World Symphony, and Symphony New Brunswick), as a founding member of multiple ensembles (Port City 5, and the Red River String Quartet), and in venues that have included concert halls, airports, and national parks.
As a dedicated educator, Aaron oversaw the launch and growth of Sistema New Brunswick's second centre in Saint John, Canada, drawing on extensive experience teaching music in private lessons, as a resident artist in community, and in multiple teaching positions abroad.
Aaron has dedicated his efforts most recently to ensuring equal access to quality music education and performance. Aaron worked to expand the Toronto Symphony Orchestra's community engagement efforts beyond the traditional concert hall, and developed the TSO's Relaxed Concert series for neurodiverse children.
He was most recently the Director of Education and Community Engagement for the Toronto Symphony Orchestra, and is currently studying towards his B.Ed at the University of Ottawa.
When Aaron's not playing or teaching the violin, he can most likely be found backpacking in the mountains with his wife, Lindsay, and his twin boys, Noah & Samuel.
×
Aaron McFarlaneViolin
Felicia Persaud
THEORY
Clarinettist Felicia Persaud received her Bachelor of Music degree with a profile in Music Education from the University of Ottawa in 2016. During her time at UOttawa, she studied with many members of the Ottawa Symphony Orchestra and the National Arts Centre Orchestra.  She completed her MA in Music Theory at UOttawa in 2018 examining the relationship between computers and music theory.
Felicia began studying music with Catherine Wilcox at Featherston Drive Public School and has been involved in music ever since. She has volunteered with OrKidstra and at Featherston Drive P.S., where she ran small group lessons for students, assisted individual students, and directed the Jazz Ensemble for 2 years, all while a busy student in the Canterbury High School Music Program. She started working with the Ottawa New Horizons Band in 2008 where she has worked in various capacities as volunteer, clinician and band leader.  Felicia is currently pursuing a Bachelor of Education degree: Intermediate/Senior Division in Music and Mathematics at UOttawa.
×
Felicia PersaudTHEORY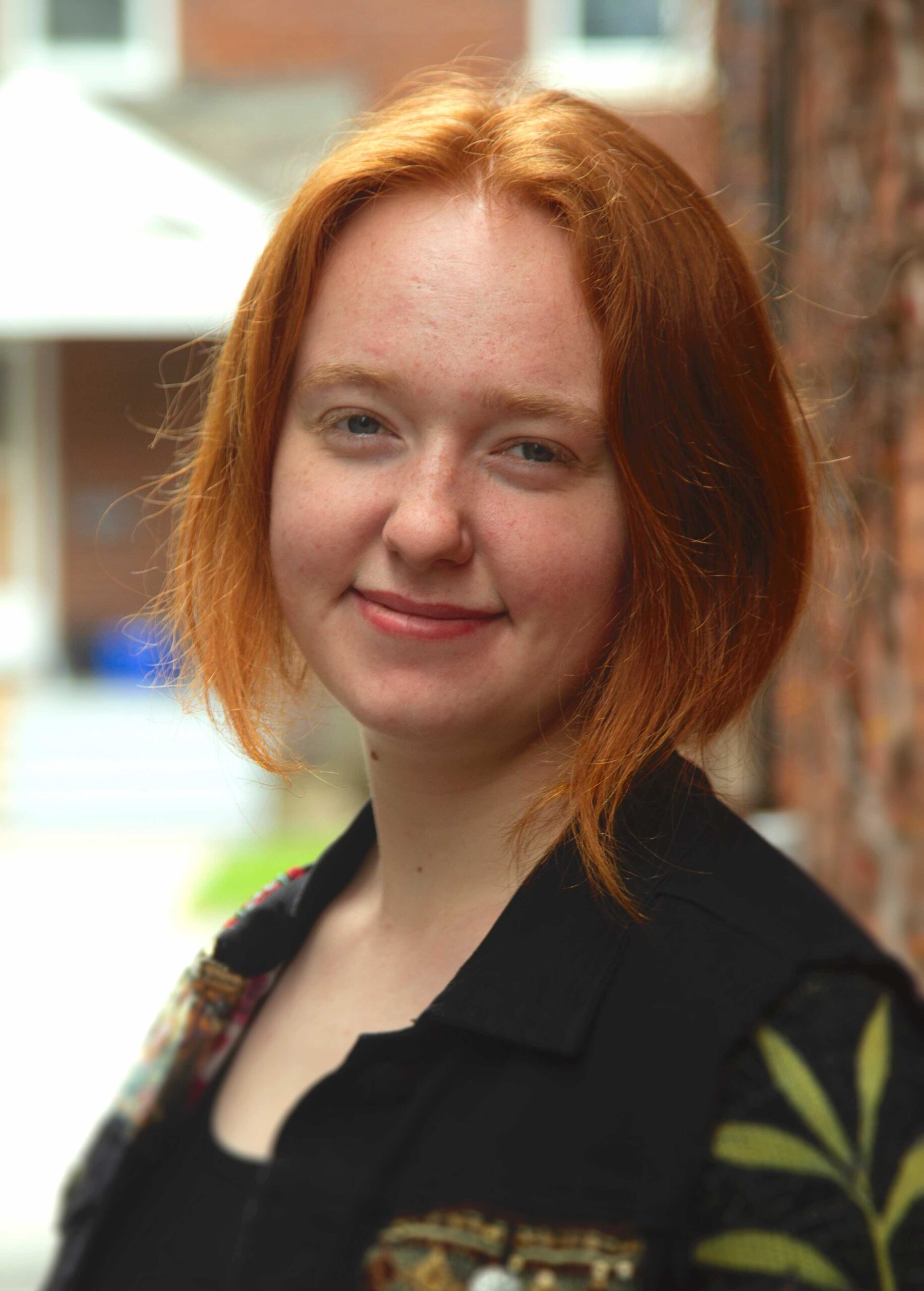 Neve Sugars-Keen
VIOLIN
Neve Sugars-Keen has been playing the violin since she joined Ottawa Suzuki Strings (OSS) at the age of four. She has played with many Ottawa musical ensembles, including playing first violin with the Ottawa Youth Orchestra and Parkdale Community Orchestra, and performing in OSS' own Stellae Boreales. Neve has studied with such violin teachers as Kit Barham, one of the co-founders of OSS, Lance Elbeck, and Karoly Sziladi.
She is also an advanced fiddler, and has played with the Chelsea-based Fiddleheads Senior Performance Group. She has competed in numerous fiddle competitions and has been a prizewinner in the Richmond and Metcalfe Fiddle and Stepdance Contests. Neve has advanced standing in musical theory and piano, having completed all the levels of RCM music theory (including Basic Harmony) and Grade 9 RCM Piano under the direction of Gábor Finta. She has extensive teaching experience with her private
studio as well as with the Sunnyside Music School.
×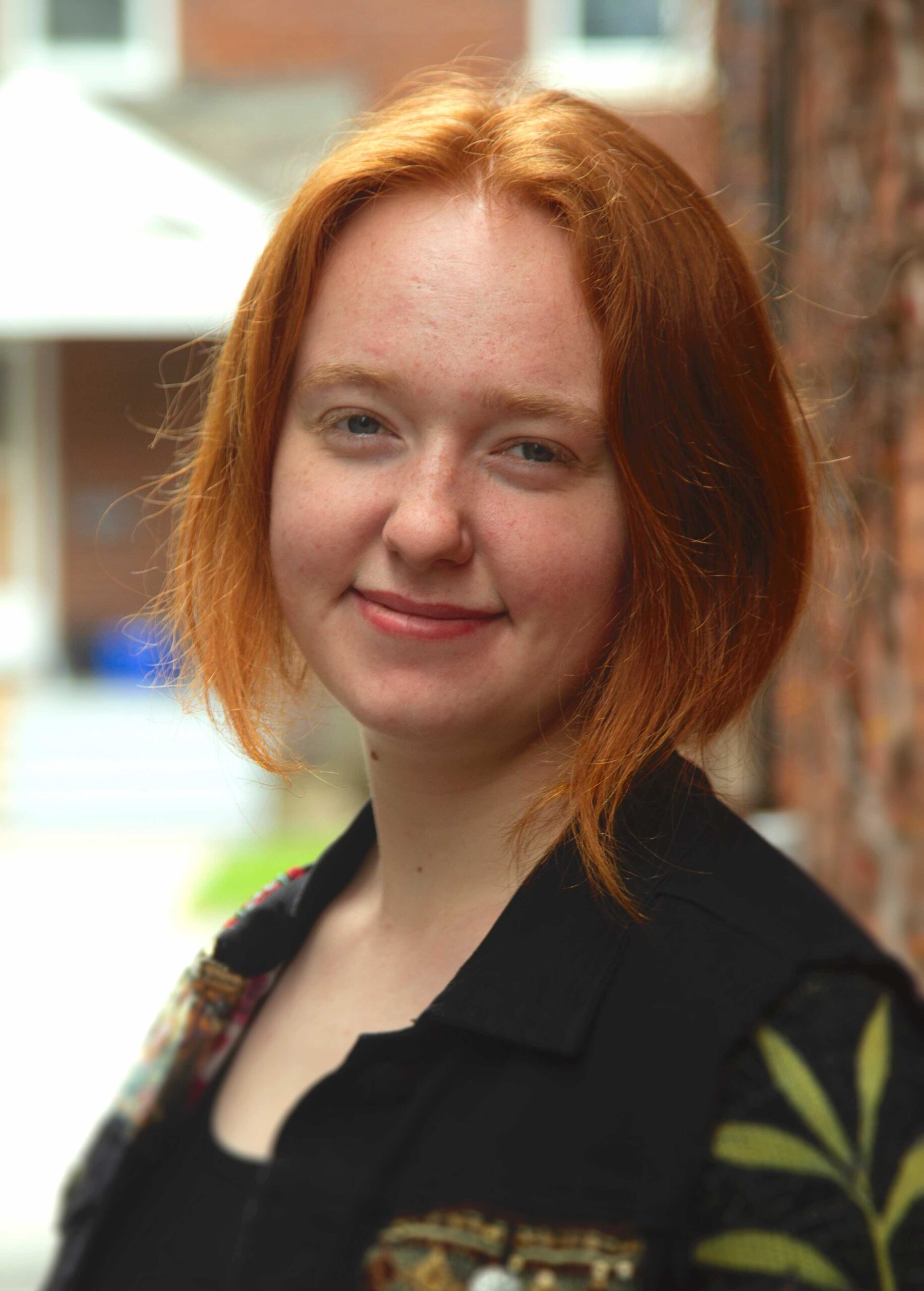 Neve Sugars-KeenVIOLIN
Frank Williams
THEORY
Frank Williams is a graduate of the University of Ottawa (Hon. music, Hon geog., Conc. English), University of Western Ontario (M.Mus, MLIS). He comes from a musical family in which both parents sang in choirs. His daughter Sarah Williams is a professional violinist and is on the OSS faculty as a violin and group class teacher. He was encouraged to take piano lessons from an early age. He also played clarinet in grade school, switching to electric guitar in high school and then to classical guitar and cello in the later grades and 1st year university. Guitar teachers include Eli Kassner, Toronto Conservatory of Music. Cello teachers include Donald Whitton. He also studied theory privately with Dr. Frederick Karam in the 1970s while in high school before being admitted to the bachelor's program in theory and composition, University of Ottawa. He went on to study music at McGill Unoversity and then University of Western Ontario where he obtained his master's degree in theory and composition and master's degree in library and information science. Teachers include Bruce Mather (analysis), Claude Baliff (analysis and composition) John Rea (composition) Arsenio Giron (composition). He's been teaching theory, analysis, and ear training in classroom settings (including at the university level) and privately for 35 years. He was map/geographic information systems librarian at the University of Ottawa for 25 years and is now retired. He teaches theory privately from his home studio.
×
Frank WilliamsTHEORY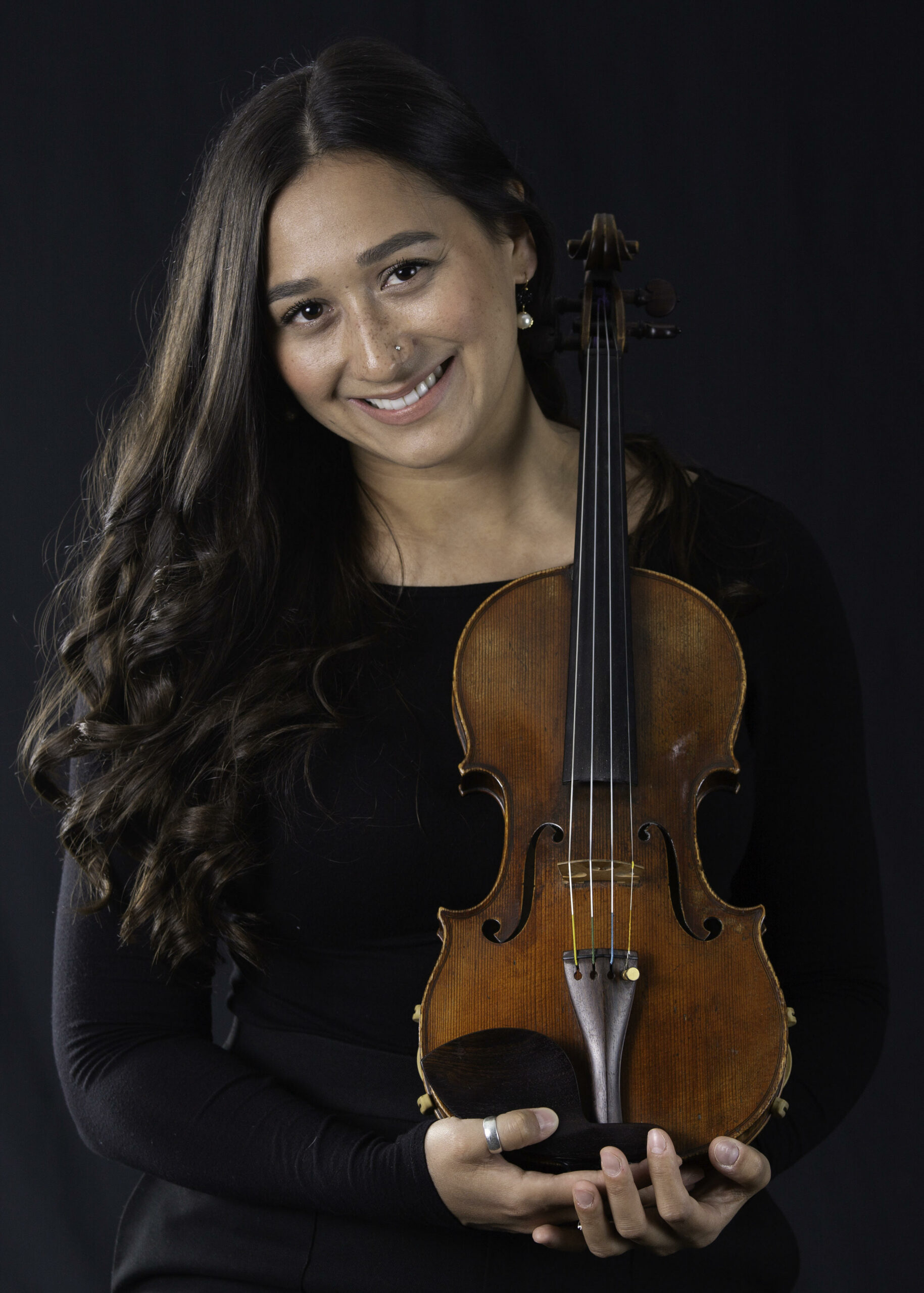 Sarah Williams
Violin
Sarah Williams is a graduate of the University of Ottawa with a Bachelor of Music in performance. She started studying violin at the age of four with violinist Elaine Klimasko, founding first violinist with the National Arts Centre Orchestra. Furthermore, she has studied with Jonathan Crow, David Stewart, Yehonatan Berick, and Yosuke Kawasaki.
Her accomplishments include being a member of the National Youth Orchestra for 3 years (concertmaster at age 16), member of the Gatineau Symphony Orchestra, member of Thirteen Strings in Ottawa, substitute member of the National Arts Centre Orchestra, and currently a member of the Ottawa Symphony Orchestra for 10 years, leading the second violin section.
Sarah has been a teacher with OSS for the past 8 years and has previously taught at the Nepean School of Music, Kanata School of Music, La Petite Fanfare summer music camp, and the Campbell Douglas Music Education Centre. She has completed her Suzuki Teacher Training books 1-6 and Every Child Can with Elayne Ras and Karen Kimmett.
×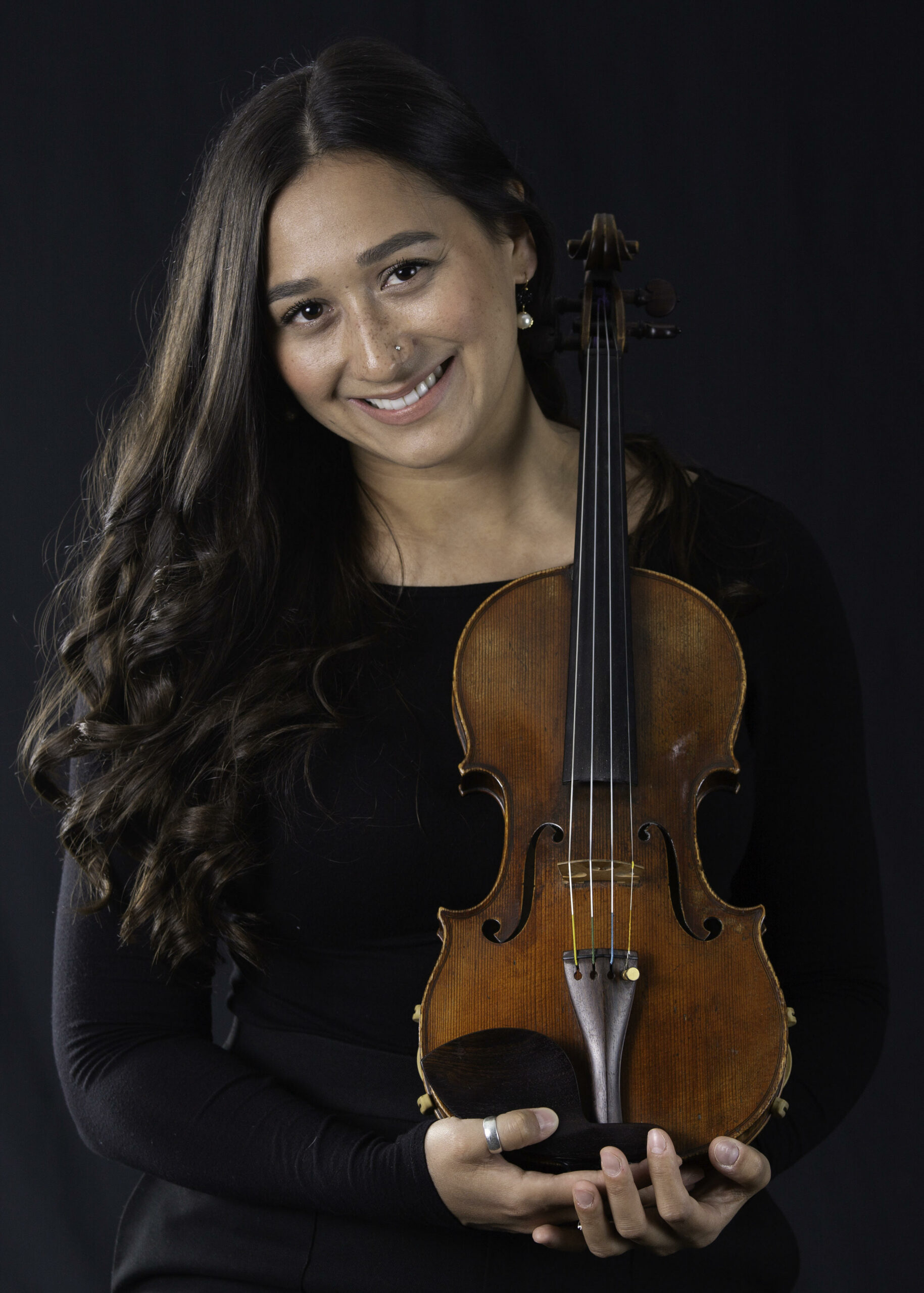 Sarah WilliamsViolin