Teacher's Corner:  by Nan Laurenzio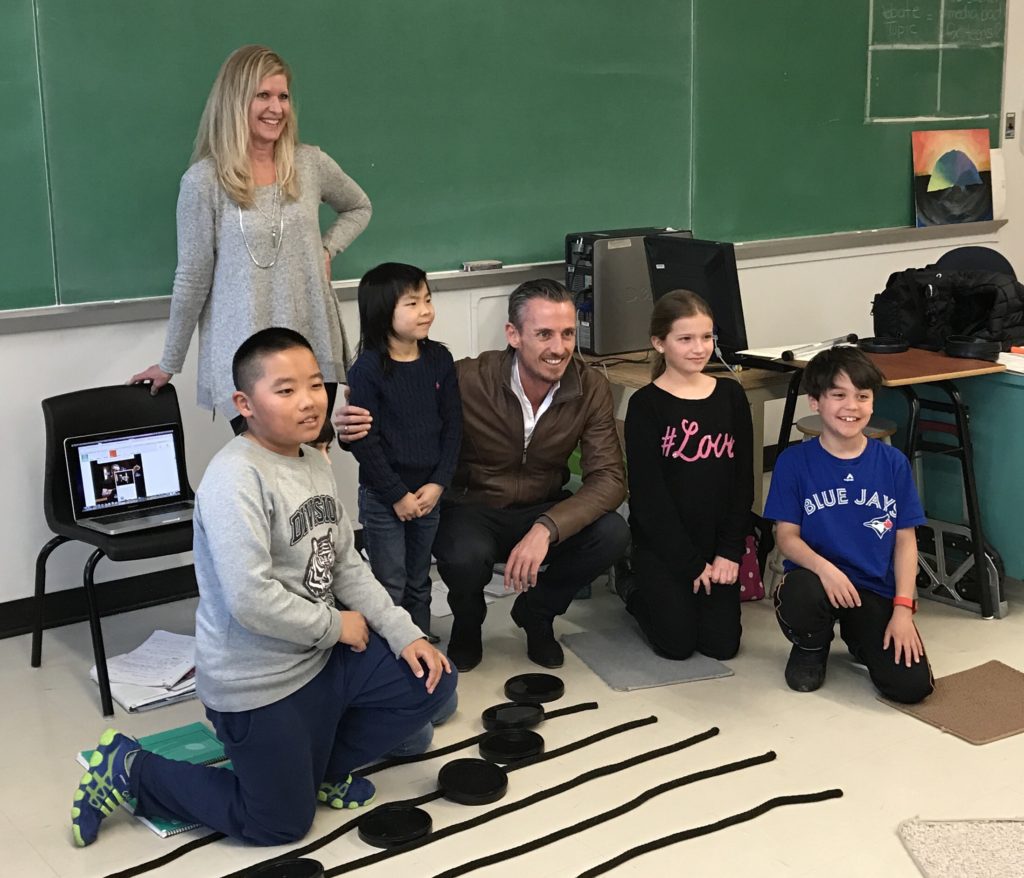 On Monday, March 20, Ottawa Suzuki Strings had the distinct pleasure of hosting the music director of the National Arts Centre, Maestro Alexander Shelley. Maestro Shelley carved time out of his extremely busy schedule to come to OSS and meet the children in our school, from the beginning Book 1 students to our advanced performance groups. It was quite special to see Maestro Shelley work his magic.
I had the privilege of watching Maestro Shelley as he led some very engaging discussions with the Rhythmic Reading students, singing with them to help them understand how vital phrasing is. He spoke about the role of the conductor and how a conductor's role is like being the driver of a race car as well as the mechanic who has to fine tune and tweak the engine to get it to go where he wants it to go. He explained how a conductor can help the orchestra create something unique and beautiful by studying and understanding what the composer intended for the music. Maestro Shelley met with our guitar students and with a violin group class and the Fine Tuners before joining Stellae Boreales on stage with more of his dynamic conducting.
The National Arts Centre and, in fact Ottawa, is very fortunate to have someone like Alexander Shelley at the helm who is inspired to make music accessible and is interested in youth being engaged in music. 2017 will be an awesome time to introduce your children to one of the upcoming NAC concerts. You will see concerts built around themes, and visuals complementing music, there will be opportunities to hear modern Canadian composers and beloved classical composers as well as combinations of all genres of music.
I have included a link to an excellent Ottawa Citizen article that includes not only an interesting biography of Alexander Shelley but also a great explanation, with video clips, of his task of conducting (Conducting 101) and a little about his philosophy of music and his vision for music in Ottawa.
https://www.google.ca/amp/ottawacitizen.com/entertainment/local-arts/measure-of-the-modern-maestro/